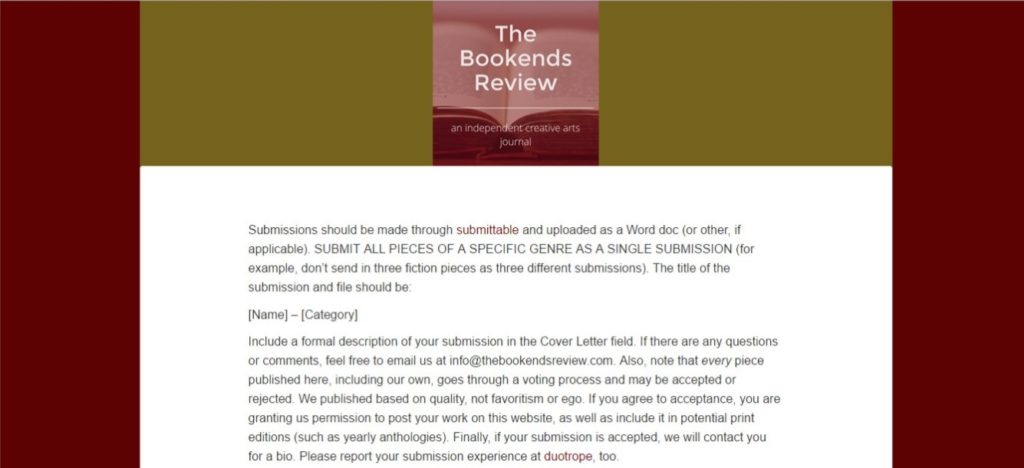 It's time once again for our open submission period! Please head over to Submittable for our updated guidelines.
Also, we're currently looking for cover art for the 'Best of 2016' print anthology. (See our 2014 and 2015 editions for an idea of how it'll look.) If you and/or anyone you know is a visual artist of any sort (photography, drawings, paintings, etc.) and want to send us your work for consideration, please send up to five pieces to info@thebookendsreview.com by December 31st, 2016. Of course, we're still a 100% non-payment journal (which we're trying to rectify, believe us!), so we cannot offer any financial incentive; however, you'd definitely be helping us out, and your work would be exposed to countless patrons at no cost. After all, we artists have to support each other, right? 🙂
Thank you as always for your continued interest and support.