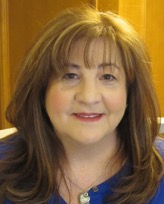 Lisa Romeo teaches creative nonfiction in Bay Path University's online MFA, and at colleges and other settings in New Jersey. Her nonfiction is listed in Best American Essays 2016, and has appeared in The New York Times, O-The Oprah Magazine, Brevity, Hippocampus, Brain Child, Under the Sun, and Purple Clover.
Please describe your duties as editor/writer:
My own writing is mostly creative nonfiction—memoir and essays. These are published in literary journals, as well as mainstream media (newspaper, magazine, websites). I also contribute to essay anthologies and have both a memoir manuscript and an essay collection currently being submitted to publishers.
I also provide a range of editorial services for writers of fiction and nonfiction, from short pieces up to book-length manuscripts, book proposals, and other materials. These include full developmental editing, line and copy editing, manuscript evaluations, and one-on-one coaching or individual help with polishing essays, short fiction, and short memoir pieces.

Tell us about your career:
After graduating from the Newhouse School (Syracuse University) with a degree in magazine journalism, I worked as a freelance writer for several years, starting out specializing in equestrian sports and eventually branching out to write for business and then for general publications. There was a 10-year stint after that working in public relations, college publications, and business writing.
Eventually, I wanted to spend more time on creative work, and so I completed an MFA program (Stonecoast, at University of Southern Maine). Though I never really intended to teach, I found I enjoyed it. I've taught at Rutgers University and at Montclair State University in NJ, where I live, and am part of the founding faculty at an all-online MFA program (Bay Path University in Massachusetts).
I also work as a freelance editor and writing coach, helping individual writers develop and deepen their writing craft, complete big or small writing projects, and stay productive. Another hat I wear is creative nonfiction editor for the online literary journal, Compose, which I adore doing.  And at Cleaver Magazine, I'm editor of the (nonfiction) craft essays. I've also spent time editing a local news-magazine website, ghostwriting blog posts and book chapters, and working with small publishers to evaluate and critique submitted manuscripts. No matter what, though, I'm always working on my own writing. Sometimes with a lot of publication success, sometimes not so much. The point is, to keep going.
Which recognitions/achievements have encouraged you the most?
Most recently, I was thrilled when one of my narrative essays, "Not Quite Meet-Cute," (which first appeared in Blue Lyra Review), was listed among the Notables in Best American Essays 2016. That's quite an honor. Prior to that, gGetting my first byline in the New York Times (in 2007) did a lot for my confidence, and encouraged me to aim high.
Honestly, each time my work is a finalist or places in a contest; each time an editor seeks me out to write or submit something; each time I get an acceptance from a venue that I thought of as a reach; and each time I write and publish something I didn't think I could tackle—I'm happy and encouraged!
What writers have influenced you the most?
Oh boy—that would be a very long list, because so many writers have done that for me, either in their work, as an instructor, or personally.
Speaking just of contemporary authors, on the page, I'd have to include the work of Joan Didion, Abigail Thomas, Marjorie Williams, Roland Merullo, Ann Patchett, Patricia Hampl, Alice Munro, Calvin Trillin, Beth Kephart, Anna Quindlen, Bill Bryson, Nick Flynn, Nikki Giovanni.  As mentors, instructors, and/or friends "in real life" who've helped me find my writing legs, I'd list Ann Hood, Christina Baker Kline, Debra Marquart, Barbara Hurd, Richard Hoffman, Leslea Newman, Martha Beck, and oh, so many others!
How has the Internet benefited you?
Tremendously! The biggest advantage is that I get to work with writers from all over the world. I love connecting with other writers, editors, and with readers directly, and having so much excellent literary work at my fingertips. In a practical sense, it makes submitting, editing, and working so much easier. 
What classes have helped you the most?
I loved my two-year low-residency MFA program so much, I would have extended it a few years, if that were possible (and affordable!). I can't say enough about that experience—the one-on-one attention from such talented, dedicated, caring faculty mentors, will stay with me forever.
Before that, I'd occasionally take a class at NYU or The New School (I live in NJ, just across the river from NYC). And I've always gotten a lot out of attending writers conferences—AWP (Association of Writers and Writing Programs); ASJA (American Society of Journalist and Authors); as well as many good regional or local seminars and conferences.
And every once in a while, I sign up for a short (4, 6, 8 week) online course in a genre or form I don't usually write in—fiction, poetry—just to flex the writing muscle and see what else might interest me.
What advice would you give others?
Find a writing routine that works for you given the specific, non-negotiable demands of your particular life—family, job(s), elderly parents, church, etc. Figure out how and when you can write regularly. Don't sweat if you can't write every single day. But DO find a way to write and be productive on a regular basis.
Then, when you have decent drafts, get good advice; have a few readers (or an editor) you trust tell you the truth about what's working on the page, and what's not. Revise. Revise. Revise. When the work is really polished, get it out into the world. Unread pages will haunt you!
What is your favorite quotation?
"Keep calm and carry on." (That covers a multitude of situations, in writing and in life.)