interview w/ Corbin Lewars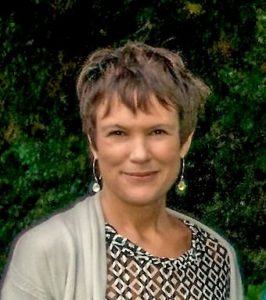 For over fifteen years, Corbin has worked as a developmental editor and writing consultant helping emerging writers. She holds a Master's Degree in Education and teaches memoir, personal essay, and craft classes at the Richard Hugo House, universities, and at writing conferences. Her memoir Creating a Life (Catalyst Book Press) was nominated for Pacific Northwest Book Association and Washington State Book Awards; her other titles include Divorce as Opportunity (Booktrope) and her recent memoir God's Cadillac (out for submission). Her essays have been widely published in journals and in parenting and writing anthologies. She lives in Seattle with her two children. Find her here.
How do you help emerging writers with their goals?
There comes a time when it would be helpful for every writer to have one-on-one feedback from someone with experience. For some writers, they need help in the beginning by organizing the format and structure of the book, fleshing out the theme and making the sure the beginning is as strong as possible. For others, they send me the manuscript when it is complete and want feedback on what works and what doesn't. Others want help writing a book proposal and pitching their book to agents and publishers. Whenever a writer feels stuck, insecure or has too many differing opinions of her work swirling around in her head, that is when she should seek my help.
How important do you think memoir genre is for women?
I think women's stories—whether that is memoir, essays, film, or even a #metoo tweet—are the most important genre at this time and fortunately, they are finally receiving some of the acknowledgement and attention they deserve. This rise in women's stories has shown us that change can occur when people speak their truth, especially as a group.
Social change doesn't have to be the goal of a women's memoir. No matter her goal, she should write her story because doing so will impact her life in ways she never imagined. The healing and strengthening power of women's narrative never ceases to amaze me.
Do you have some tips for women thinking about writing a memoir or becoming published?
If you attend a writing conference you will most likely hear agents and publishers say, "We aren't taking any cancer stories (or sick children stories, or aging parent stories)." Don't listen to them or to any other naysaying voice you hear, whether that is your own voice or others'. The world always needs good stories, so to eliminate an entire concept, (or even genre, I've also heard publishers say "women's memoir is dead" and that was about three months before Wild hit the stands) is absurd. Writing means getting rejected, so don't reject yourself. Believe in yourself, write your story as uniquely as you can and then celebrate that. Don't let your happiness be based on whether it becomes a best seller, celebrate every step along the way.
What changes have you seen in the writing scene since you began being published?
When I started writing everyone was focused on traditional publishers. Kindles didn't exist and no one that I knew of self-published. Some smaller alternative presses started emerging and they quickly became inundated with submissions and either flourished (and then were usually bought by a larger press) or perished. Then self-publishing became popular and Amazon exploded with self-published books.
There are only 5 large "traditional" US publishers left and an estimated 7.2 billion writers who are trying to be published. The old model wasn't working anymore and self-publishing had a stigma to it, so I hoped that the publishing world would re-invent itself once again. And in some ways, that time has come. I've seen an increase in small presses that (so far) seem to be doing well and have no intention of being bought out by a larger press. And self-published authors have so many more services available to them now that the quality of self-published books can be very high.
And the biggest change I've seen in my work has come from an understanding that writers write for a variety of reasons and sometimes printing 100 copies of their book for friends and family is just as satisfying as seeing their name in a magazine.
How can women writers help each other in leveling the playing field regarding getting published?
We need to help and support one another and stop viewing other writers as competition. When our friends, mothers, sisters, and colleagues achieve success, it should be celebrated and viewed with optimism, for it means there is still a place for women's stories.
What advice would you give the struggling writer?
Don't struggle with it on your own; everyone needs feedback, guidance, and encouragement along the way, so seek that out.