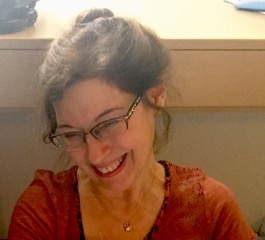 One of the many awards that noted American poet Judith Skillman has received is from the Academy of American Poets (for Storm), while Red Town and Prisoner of the Swifts were Washington State Book Award finalists. Her poems have been included in such journals as Shenandoah, Prairie Schooner, and FIELD; also, her collaborative translations in various journals. She's in Best Indie Verse of New England as well.  Her latest full poetry collection is Kafka's Shadow and you can visit her here.
How did you decide on Franz Kafka for your new poetry collection?
I read "Metamorphosis" again and was very taken with it. After a span of thirty years since the last reading, the story took on new dimensions. Then I read "The Stoker," "The Judgment," and "Letter to His Father," as these have been reissued in a new edition titled The Sons (Schocken Books, Inc., 1989). After a visit to San Francisco, I wrote "Kafka's Wound" and continued to find myself thinking and writing about Kafka. It took awhile before I realized the series might become a collection.
What are some of the most interesting things about him you discovered?
I learned that his relationship with his father was extremely complicated, and that helped my understanding of his work.…

...continue reading