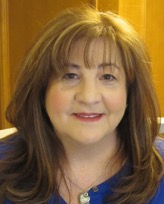 Lisa Romeo teaches creative nonfiction in Bay Path University's online MFA, and at colleges and other settings in New Jersey. Her nonfiction is listed in Best American Essays 2016, and has appeared in The New York Times, O-The Oprah Magazine, Brevity, Hippocampus, Brain Child, Under the Sun, and Purple Clover.
Please describe your duties as editor/writer:
My own writing is mostly creative nonfiction—memoir and essays. These are published in literary journals, as well as mainstream media (newspaper, magazine, websites). I also contribute to essay anthologies and have both a memoir manuscript and an essay collection currently being submitted to publishers.
I also provide a range of editorial services for writers of fiction and nonfiction, from short pieces up to book-length manuscripts, book proposals, and other materials. These include full developmental editing, line and copy editing, manuscript evaluations, and one-on-one coaching or individual help with polishing essays, short fiction, and short memoir pieces.

Tell us about your career:…

...continue reading